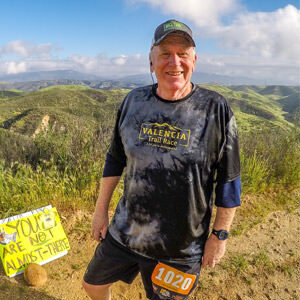 Eric Sorenson
The Valencia Trail Race was one of the most challenging trail races I have ever done. Killer Hills is an understatement but the views make it worth it. Thanks for a great experience and see you in 2018.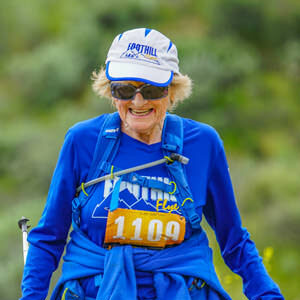 Mary Plazony
I'm an 81 yr. old female, new to trail races. I thought the pre-race information was great! I was told it would be difficult and it was. The course directions and maps were very helpful.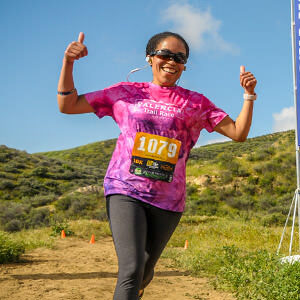 Keyamesha Bell
This was my 1st race and I really enjoyed myself. The course was awesome and the views of the city was amazing! I cannot wait to do this again next year!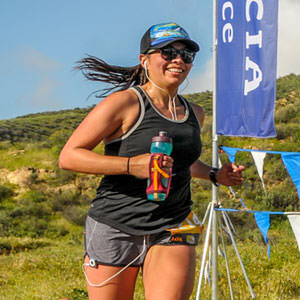 Aracely Rodriguez
I returned to the Valencia killer hills and gorgeous scenery this year and you better believe I'll be back again next year!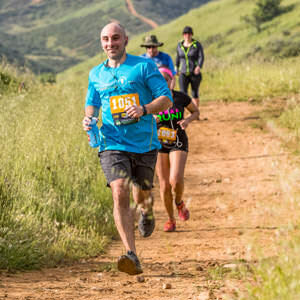 John Cofresi
I've run the North Face Endurance Challenge, the NYC Marathon, and other trail races. This course ranks among the best that I've run and I loved it.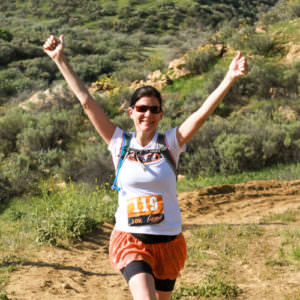 Christa Rokita
Hands down the best inaugural race I've attended. The attention to detail leading up to the race and continued assistance after has been phenomenal. Looking forward to next year!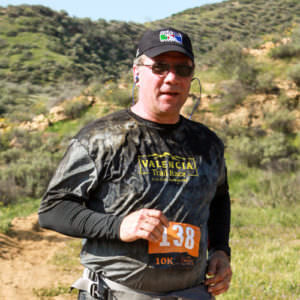 Ron Russak
Best race experience I've had so far. Would rate it 11 out of 10 stars 🙂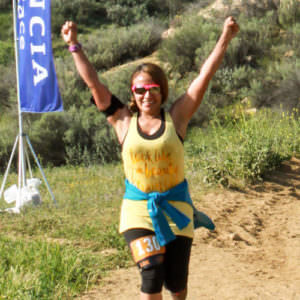 Monica Nunez
The Valencia Trail Race was an amazing experience! The course was tough but beautiful. Everything was well-organized. The aid stations were great. And the goodies, including the medal, were awesome. This race is a definite repeat!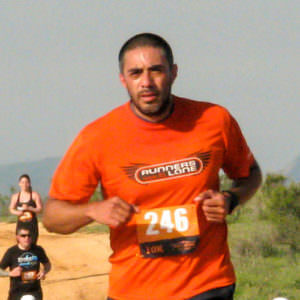 Noe Guerra
The Valencia Trail Race was a very well put together event. Filled with energy from everyone involved. Overall an amazing event!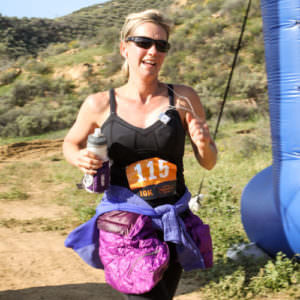 Alicia Stella
If you need a great challenge mixed with beautiful landscapes than this is your race!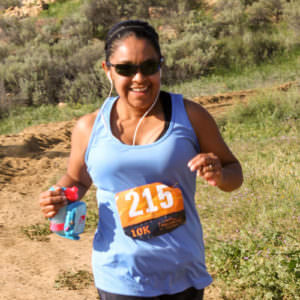 Lynnette Silva
Amazing race and views! Crazy hills but would do it again in a heartbeat! Will be back next year.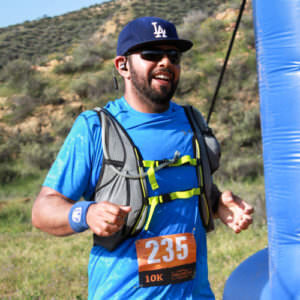 George Mandujano
It's a must run trail race!!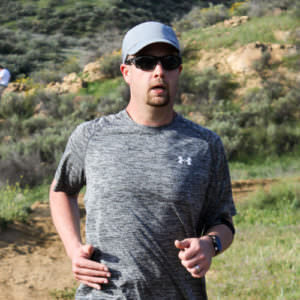 Eric Marti
Killer hills is almost an understatement. Fabulous challenging course with amazing scenery every step of the way!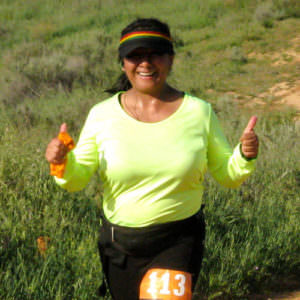 Monica Heredia
This was the most challenging 10K I have done and it is a beautiful course. The support was amazing and the entire event was well-organized from beginning to end. I will be back next year with one or two friends so they can have an awesome experience.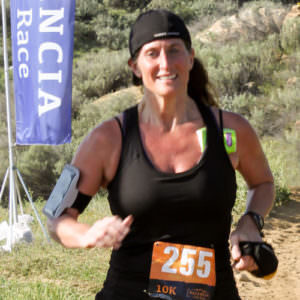 Elizabeth Giarrizzo
I have done many triathlon and running races and this race BY FAR exceeded my expectations in terms of its organization, uniqueness and positive energy and dedication by all involved. It was clear how much thought and care went into organizing this race!!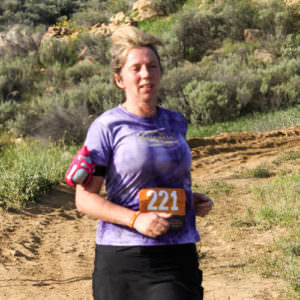 Helen Harwood
This trail race is a totally different kind of running experience- amazing views, challenging course and well organized.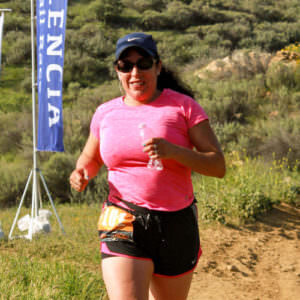 Andrea Garcia
Having witnessed multiple trail races my husband has done and this being my first, I was pleased overall with the professionalism of the Valencia Trail Race. There were a couple of unique traits that sets it apart from others, like the challenging hills, the amazing medal and the banner with the names of all the runners including the volunteers. My husband & daughter did the 50k, my nephew did the half marathon & I did the 10k. You can guarantee the Garcia Family will be signing up again for next year!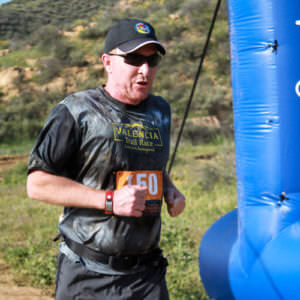 Matthew Hare
This was a muscle cramping, ankle breaking gem of a race. I'll be back.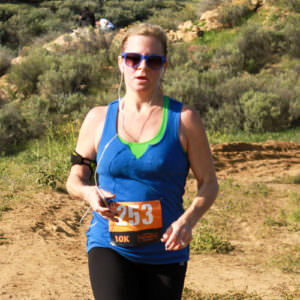 Karen Booth
You're tagline says it all! - Awesome Trails and Killer Hills. 🙂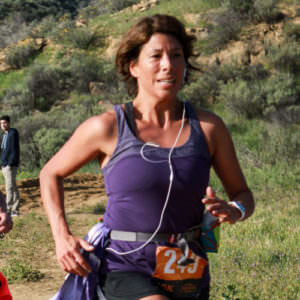 Dawn Price
A great experience seeing the beautiful scenery of Santa Clarita!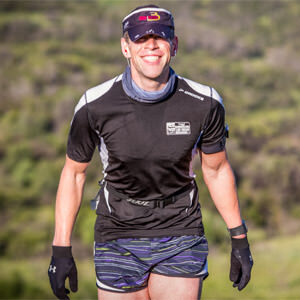 Tim Cathcart
A challenging and very fun course!! I loved the steep down hills as much as the up hills!! I always look for great trail races and this is so close to home. I will come back!!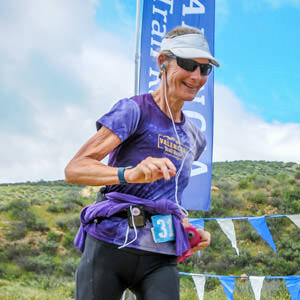 Sharon Watkins
Terrific race with plenty of challenging ascents and even more challenging descents, a perfect array of broad, gorgeous vistas, and great staff and volunteers. I ran it in 2016 and knew right away that this one would become a regular event in my race year.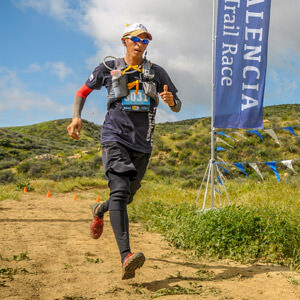 Amal Ortega
A fun, gnarly hilly trail half with beautiful, clean and challenging but enjoyable trails. Great event staff and an overall well put on event. I'll definitely run this race again next year!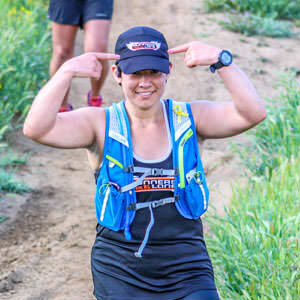 Suzette Sabedra
In 2010 I was diagnosed with stage 3 endometriosis. With it comes it's ups and downs. Instead of letting it get the best of me, I use it as motivation to prove to myself that I can overcome it and not let it defy me. The Valencia Trail Race allowed me to push my limits and showed me I am more than capable of conquering killer hills.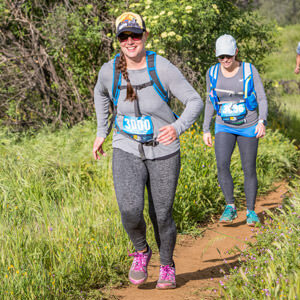 Erika Ehlert
This race was very well marked in my opinion. Volunteers rocked and the real food at the aid stations was awesome! Best aid stations I've ever seen at a race felt like I was at a "goodie aid station trail race" lol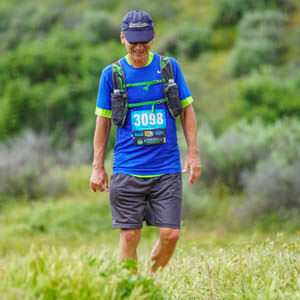 Francis Farmer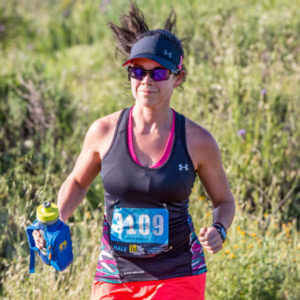 Katie Sanchez
The Valencia trail race was my first half marathon on trail and I am hooked! I turned my music off at mile 1 and took in all of the beautiful sights around me. It was such a well organized and very challenging course!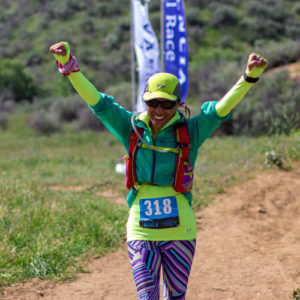 Alma Barroga
A must trail race to run! It's technical, a bad ass killer hills, challenging course and a superb scenery with friendly volunteers and delicious home cooked cookies and treats on each water stations.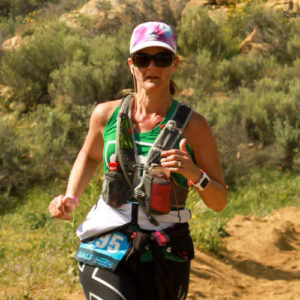 Jeannine Giem
The race was extremely well organized with more attention to detail than I've ever seen in any trail or road race. The course was a lot of fun and the volunteers were awesome! There were many more aid stations than I've experienced at other races. The race swag was THE BEST! I can't wait to do Spacerock later this year, and the Valencia Trail Race again next year!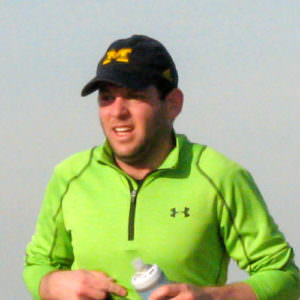 Gidon Jakar
It may have been hard, but that's what I came for and that's what made the finish line even more special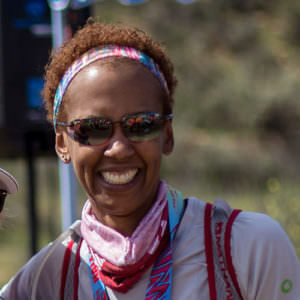 Erica O'Neal Howard
What a beautiful, but extremely challenging course. I found the half marathon to be more challenging than a recent marathon I ran. Thanks for the great experience!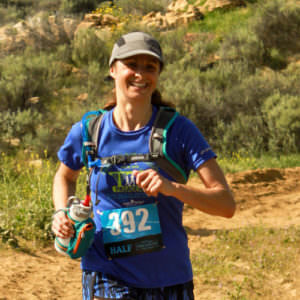 Beth Townsend
This was a beautiful, challenging, and well supported event. I'll defintely be back next year and plan to sign up for their future events. The course was pretty, the aid stations and volunteers were incredible, the course was very well marked and the finisher swag was high quality. Well done for an inaugural race!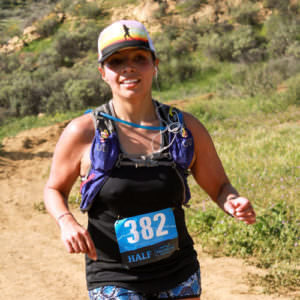 Aracely Rodriguez
Wow, awesome race and great course! I can't wait to become a Valencia Trail Race legacy runner!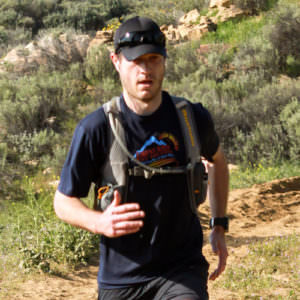 John Burkle
The climbs are tough, the descents brutal and this is one of the best supported, most beautiful organized halfs I've ever done.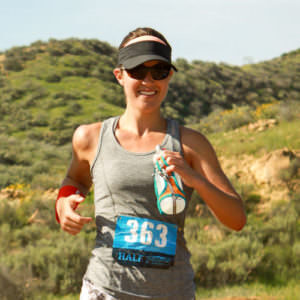 Taylor Scott
The Valencia Trail Race was by far the most challenging race of any half marathon or triathlon I've participated in! It pushed me beyond what I thought my physical limits were and the pride of crossing the finish line knowing I conquered the challenging course was incredibly rewarding!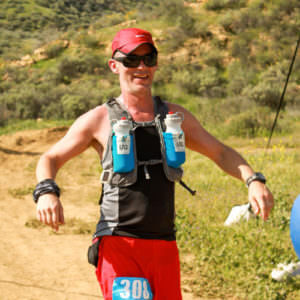 John Vedder
Great race and well done. Excellent course, beautiful and well marked, super support and I can't wait to do it again.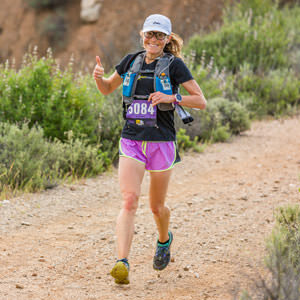 Beth Richie
Fun course with lots of varying terrain and stunning 360 degree views, Fabulous aid stations and volunteers, Well organized and most importantly...Great swag!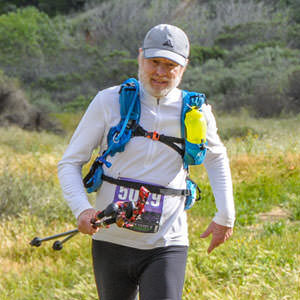 Laurie Loon
This is a tough race that is superbly organized and executed. The course is at times very beautiful but always challenging. This is one of the best 50 k's I have ever run.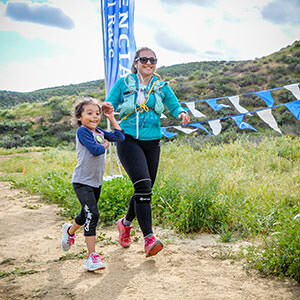 Julius Bisarra
Awesome trail, great way to find your endurance level. Awesome support from volunteers. Will be back next year.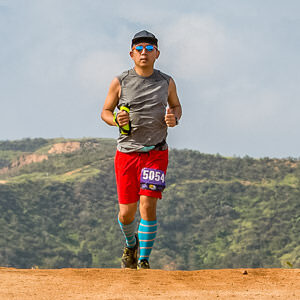 Shinya Nakata
Valencia Trail Race was my very first trail race and 50K, and I had a great experience. The course was challenging, but I like the frequency of aid stations that 50K course had. Volunteers were very energetic and helpful. It was amazing how much I felt better after spending a few minutes at Aid #8 drinking coke and eating some water melon while chatting with awesome volunteers. I will definitely try again next year!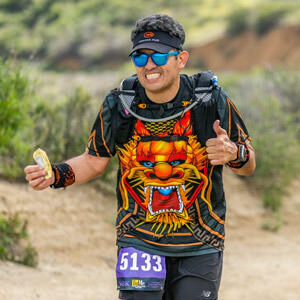 Robert Manon
I've completed well over 100 marathon/ultras, this was definitely one of the best experiences. Challenging climbs, amazing views, well marked course and great volunteers. The recent rains made everything green and the wildflowers were in full bloom. If you are up to running a 50K with over 5,300 in elevation gain, I highly recommend this one.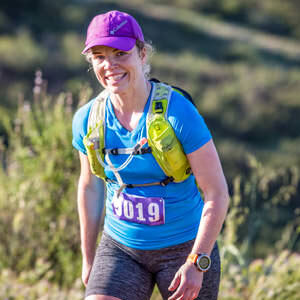 Randi Richardson
Oh man, what a tough run with the elevation, but beautiful and very rewarding. I'm proud to say I completed this 50K.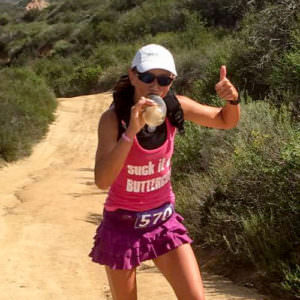 Rachel Ragona
This gem of a race has a perfect blend of challenging hills and beautiful, flowing singletrack to test both strength and speed. It was extremely well organized and well thought out by people who obviously love and understand trail running.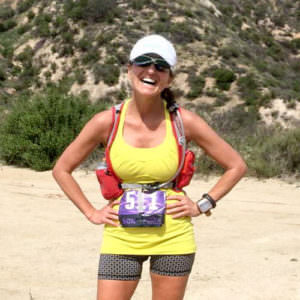 Jamie Crissman
This was a great race and I absolutely plan on participating next year. I had such a great experience with the volunteers that I might participate that way. Thank you for putting on such a fun event here in the SCV.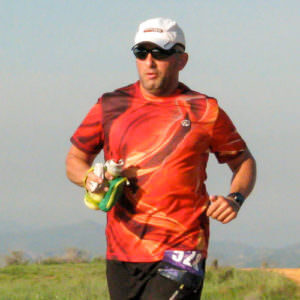 Jason Wagner
What an amazing adventure. A beautiful course, with well placed Aid Stations and support. The local community came out in droves to run the Aid Stations. The race directors went above and beyond on this one.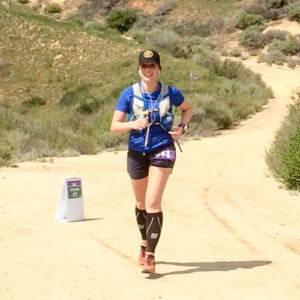 Selby Shlosberg
the course was brutal, but that made me even more proud to have completed it. the volunteers were amazingly friendly and supportive. the goodies were high quality. i can't wait to run it next year!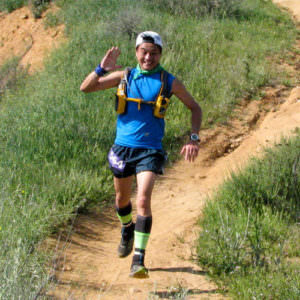 Terry Wong
A day of fun run with all the support to remind me of the event has been hosted by the people who care.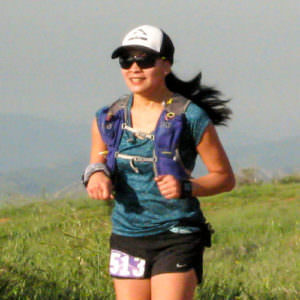 Marlene Cabigting
We could not have asked for a better first Ultra experience. Tough course, gorgeous scenery, generous volunteers, cool race swag and an awesome finisher medal, mug and a 50k pin. This race couldn't have been any more perfect..... Well maybe except my finishing time. I will be back next year with a focused desire to beat my personal best.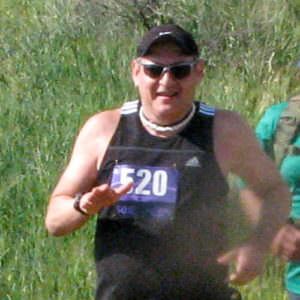 Mike Finley
I loved the fact there was all levels of people out there having a great time and cheering each other, the race was very magical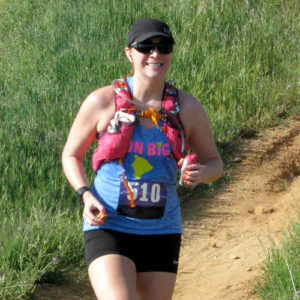 Leslie Valencia
What a great race experience! This was my first trail race and 50k, and it was a great experience, I'm hooked! The course was challenging, but beautiful. The aid stations were well stocked with food, supplies, and some of the most fantastic people in the whole world. I'm so happy I participated in this race and I can't wait to do it again!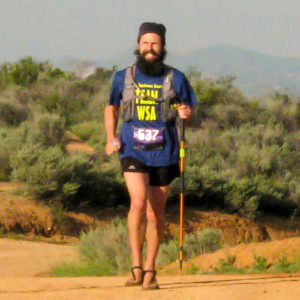 Richard Oliver
Great experience on my first 50k. The organizers and volunteers were amazing.
Welcome race sponsors & partners. We are currently accepting sponsor applications for the race, learn more.
Thank you to our 2023 sponsors and vendors for being a part of our awesome race experience!